Israel Launches A Virtual Coin
03/29/2014 10:43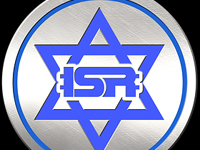 Backers offer to circumvent high banking fees
A virtual currency called "Bitcoin" has become popular in the past few months. Traded digitally, it can be used instead of money. Today, the Bitcoin is trading at about $530.00.

"Every time I go to buy something the person behind the counter doesn't have change," Tzvi Ben Yakov, a Bitcoin service provider in Israel told The Media Line. "The Bitcoin can be divided into eight decimal places - that's tiny tiny pieces of a Bitcoin."
In some ways using Bitcoin is like using a credit card, but with lower fees.

"Here in Israel, there's only one credit card clearing company and they decide what the fees are," Ben Yakov said. "With Bitcoin, the fees are so small that you don't even notice them. You can transfer Bitcoins for free."

While Bitcoins are a universal virtual currency, some countries, including Iceland, Cyprus and Spain, also have their own particular type. Now Israel is set to join that club, with the launch of "Isracoins" this week.

"The idea is to create a currency for the citizens of Israel that will help the Israeli economy," Amnon Dafni, one of the six founders of Isracoin told The Media Line. "There is no competition in the banking system here so fees are very high and every time you want to move money it costs a lot of money."

Dafni is active in the social protest movement that began in the summer of 2011 when hundreds of thousands of young Israelis protested in Tel Aviv against the high cost of living. Those protests have fizzled out, but the cost of living remains a major issue for many here. Relative to average salaries, the cost of buying an apartment is higher in Israel than in any of the Organization for Economic Cooperation and Development (OECD) countries.

Like Bitcoins, Isracoins are cryptographic, meaning they are created by a computer that anyone can download. Once the system gets underway, 72,000 coins will be released daily up to a total of 4.8 billion over several years.

To encourage its use, Dafni says they will give away 100 coins to each of 2.8 million Israelis over the next few months. The first 50,000 businesses that agree to use the virtual currency will get 500 coins. He says "dozens" of businesses have already expressed interest and hundreds of Israelis have already gone online to download the necessary software.

Some are skeptical that the Isracoin will be able to break the strong banking monopoly in Israel. In Iceland, the alternative currency was used to bring down inflation. But the Israeli currency, the shekel, is the strongest it's been in years.

"The developers of Isracoin are trying to create something new, but it's a bit of a publicity stunt," Orr Hirsachague, a technology reporter for the Ha'aretz newspaper told The Media Line. "But that doesn't mean there is no chance that it will work." VJ

Israelis are well-plugged into technology and Israel has a large amount of high-tech start-ups. In the past year alone, there have been more than two dozen start-ups with tools to use Bitcoin. The idea of a digital currency could be accepted here faster than in many other countries.

At the same time, the Bitcoin has shown itself to be very volatile. In late 2013, it hovered around the $1,000 mark for one Bitcoin. In September it was $150, and is now about $530.

In a recent statement, Israeli monetary authorities warned the public that the Bitcoin is unsupervised, and could be used for fraud. Because it is transferred digitally and anonymously, they also warned it could be used for money-laundering and other fraudulent activities.