California Governor Signs Medical Marijuana Regulations Into Law
10/10/2015 20:49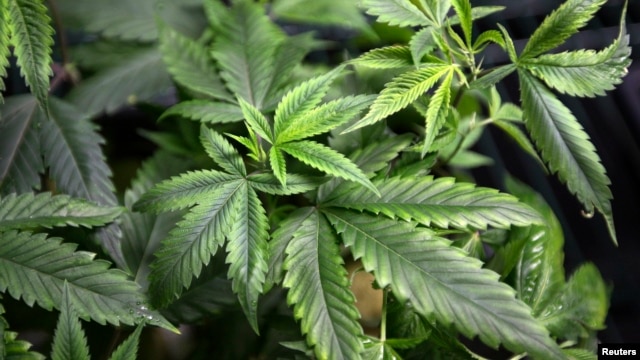 California Governor Jerry Brown has signed into law a package of bills that will for the first time regulate the state's medical marijuana industry, two decades after Californians voted to legalize the substance for medical purposes.
Brown worked closely with lawmakers to craft the bills, which will create a statewide licensing system for pot growers, retail owners and manufacturers of marijuana products. The licensing system is expected to be in place by 2018.
The laws also allow for local governments to ban or tax marijuana-related businesses.
Brown said the laws would ensure "a robust tracking system" of the cultivation and distribution of marijuana and called the regulations "long overdue."
California was the first state in the nation to permit medical marijuana in 1996, but the measure voters approved at the ballot box gave little guidance for how state officials should monitor the industry or how sick patients should obtain marijuana.
California voters are expected to decide next year whether to legalize marijuana for recreational use. Several U.S. states have passed measures legalizing recreational marijuana use, including Alaska, Colorado and Washington.
Marijuana remains federally prohibited. However, the Obama administration has said it will not challenge state laws legalizing the recreational and medical use of marijuana, as long as they follow federal enforcement priorities, including blocking access to minors and stopping criminal gangs from trafficking profits. VoA